This section is where you will find details of what I have achieved after my time working at The Mind Lab, my involvement in DTTA and Kia Takatū ā-Matihiko and where my experiences have taken me.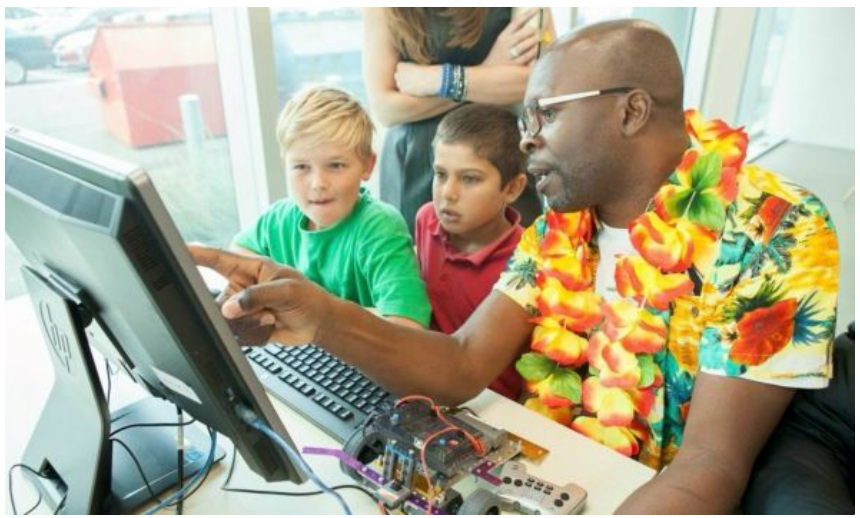 In many ways, working for The Mind Lab was my dream job. I had learned so much as I gained an insight into learning with kids from 5 to 55! (Yes, The Mind Lab taught adults too!) In September 2016, I moved to a new role and a new challenge in Auckland. I made the moved from teaching at Secondary level, to The Mind Lab and now teaching at an intermediate school in a Digital Technologies position, which is the first time I have seen such a role advertised in this sector. This is indicative of how schools are beginning to change and it is what I found appealing. This is what attracted me to apply for the job in the first place.
The main difference for me was I got to teach ALL of the kids in the school. (That will be a first in my career!) I also got to work with other teachers collaboratively to integrate digital tools into their classroom teaching.
Working for The Mind Lab has afforded me that great opportunity as I reconnected with old mates and made some new friends. I worked with amazing people in Wellington, Auckland, Christchurch and Gisborne. I miss the innovative and eclectic environment. I miss the stories I tell as part of my session introduction about robot spiders that crawl out of the air conditioning. Or Optimus Prime who comes out of the buildings across the carpark and throws all the cars into the sea. Or the genetically modified broccoli (the pohutukawa tree in the car park) that tastes of marshmallows. Or George and Mildred, the naughty monkeys that take the blame for everything that fails.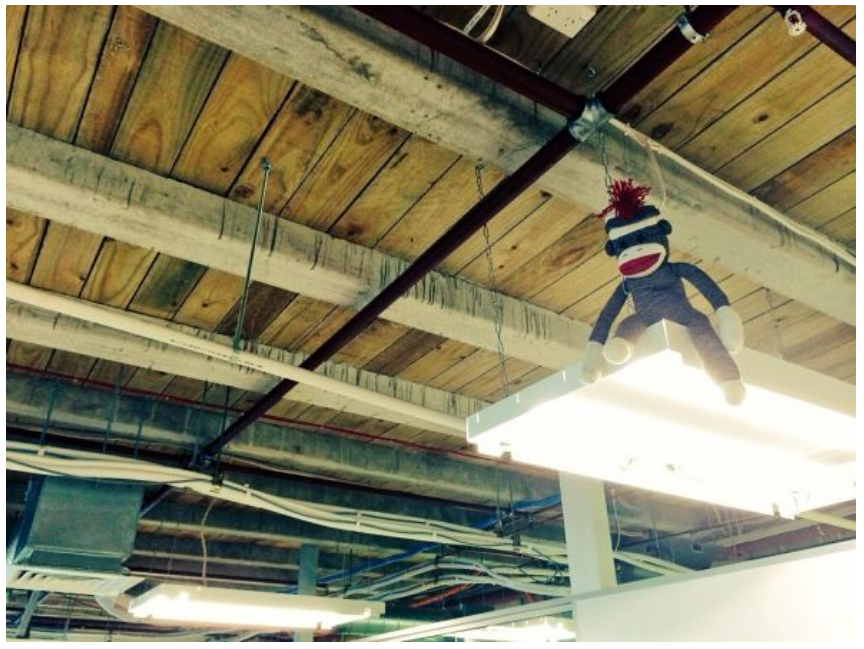 George, the naughty toy monkey
I have used all of the opportunities afforded to me to built upon what I have learnt over the last few years to become a 'change agent' in my role as a Digital Technologies teacher at Intermediate level.
DTTA and Kia Takatū ā-Matihiko
DTTA - Digital Technologies Teachers Aotearoa
I am currently President of DTTA - Digital Technologies Teachers Aotearoa, the subject association for DTHM, which I have been a member of for many years. DTTA is a community of teachers that share resources, share advice and ideas. I am happy to be part of an organisation that has a primary focus of speaking with one voice to get Digital Technologies established and recognised nationally.
The Kia Takatū ā-Matihiko | Digital Readiness programme was launched in 2017 by the Ministry of Education as a 3-year initiative to support and imbed the new Hangarau Matihiko and Digital Technologies curriculum in kura and schools across New Zealand. I became involved in 2020 and had the privilege to work alongside Māori Medium providers to support the Hangarau Matihiko in their kura through developing resources and delivering workshops.
In 2021, I also had the privilege of taking to Tim Bell from the University of Canterbury as part of a podcast series for Kia Takatū ā-Matihiko. I talked about my approach to getting my colleagues at school interested in Digital Technologies as well as talking about some of the things that I have done in my journey of implementing the DTHM curriculum within an intermediate school context. You can listen to the podcast on Soundcloud here.