For a while, I have been indulging in what I have called my 'five munute brain gym' that is Wordle. I discovered a version of Wordle made in Scratch by ColinMacc that I often play with my students at the start of a lesson while I'm waiting for the class to be ready.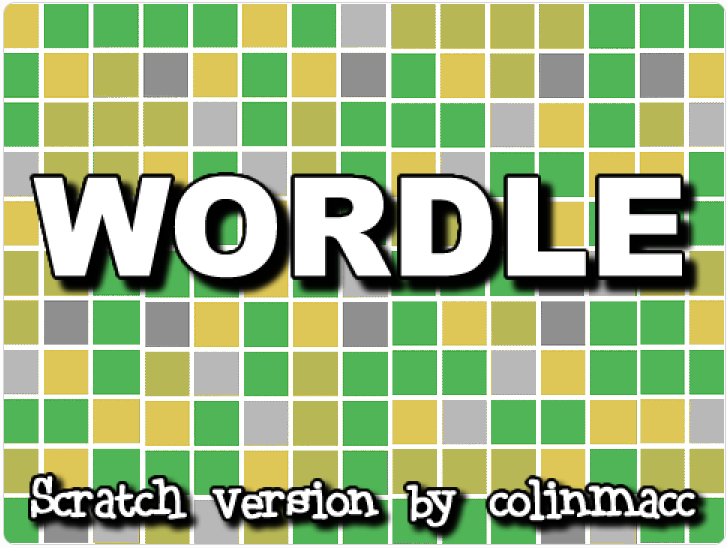 I wanted to challenge myself to see if I could develop a lesson around the class writing the code themselves. I had a vague inkling about how to do this but I really had no idea where to start. I came across this YouTube tutorial How to Make Wordle In Scratch by Coding with Chris on his YouTube channel.
Now, this video is nearly an hour long, but what appealed to me about Chris's tutorial is that he recorded the whole thing 'live' which allows us to see his whole thought process throughout. This has inspired me to show this to some of my more able students at school.
Although this project would not be for all of my students, I think it would be great for one of my enrichment groups (and myself) to undertake the challenge of making a version using this tutorial as the computational thinking involved is in an authentic context and very evident. I think we would all learn new things to put into our kete of knowledge. Bring it on!
Posted: Monday 25 April 2022